Choosing the right bed
First consider the width of the bed. If you can't decide between two options, always go with the wider one – you need plenty of space in order to get the best possible rest.
Different body weights and shapes put different kinds of pressure on the bed; a good bed is one that's just right for your height and firm enough to support your weight. With a suitable, properly sized bed you will sleep peacefully and wake up refreshed. Bodies of different weights and sizes press against beds in different ways: a good bed supports the sleeper's weight, but is also soft enough to be flexible.
If you're buying a double bed, consider the needs and preferences of both sleepers. A double bed should be wide enough and provide both of you with your own undisturbed space. When choosing a double bed, picking individual mattresses that provide the right support for your respective weights is essential. Two separate box spring beds can be joined with one double size top mattress.
A good bed supports your body and keeps your vertebrae naturally straight. This helps your entire body to relax and get the rest it needs. Select your favorite bed and enjoy!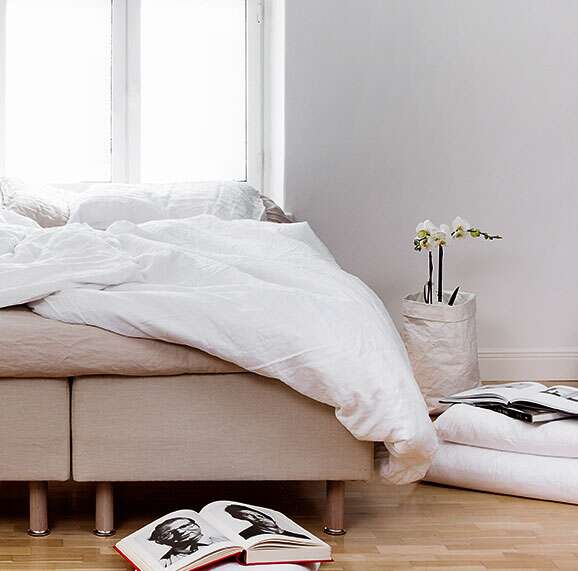 Just lie down:
our easy-care and ergonomic beds are made to ensure that you sleep soundly.