Selecting home textiles
The pure Nordic quality of Familon home textiles is ideal for creating a feel-good home. Use the easy to combine Familon Home textiles to create a pleasant environment, in which you are comfortable. Scandinavian freshness and harmony, and the soft and pleasant touch of our products create a good feeling.
Familon home textiles are proven safe and thoroughly tested. They are made of quality materials in an environmentally friendly process. The feel of the products is always soft and pleasant. Familon products are suitable for even the most sensitive skin. Familon Home collection offers comfort and a sense of wellbeing for bedroom and bathing moments.
Linen, percale or cotton bed linen?
Familon bedding product range includes luxurious linen sheets; percale sheets for that hotel feel; and high-quality cotton sheets.
Linen absorbs moisture well and transfers excess body heat away, it feels cool in summer and warm in winter. Familon linen bedding is a naturally ecological choice and will only improve from wash to wash.
Percale is particularly smooth and soft, dimly shimmering and luxurious hotel style fabric. Familon bed linen made of cotton percale feels comfortable against the skin and is highly durable, it most closely resembles the luxurious-feeling "crispy" hotel sheets.
Cotton is a natural material that breathes, feels comfortable and absorbs moisture well. Familon cotton duvet covers are made of high quality cotton and feel soft against the skin. Familon is switching to using organic cotton.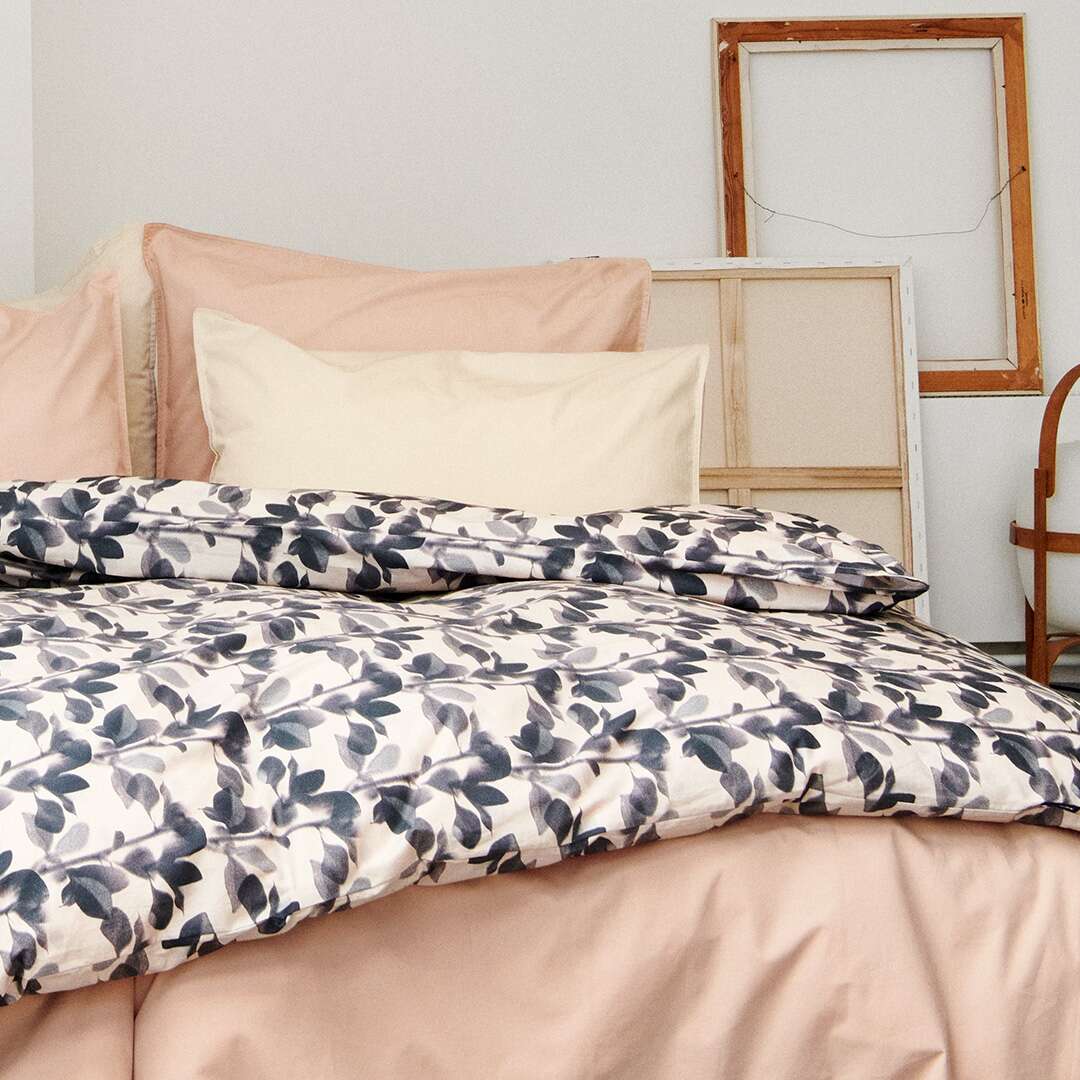 Familon Home textiles:
there's something fabulously soft in a feel-good home.