Familon Vintage retro duvet
Example image: product includes one duvet
Familon Vintage retro duvet
The Familon Vintage retro duvet is gentle and soothing to sleep under. It is suitable as both a duvet and bedspread. The heavier than usual recycled Upcycle fibre makes the retro duvet reminiscent of old-fashioned heavy duvets that enclose the sleeper in a soothing way. Familon Vintage retro duvet is a masterpiece of utilising the new type of recycled Upcycling material. The duvet's filling is made of cutting waste from blanket and pillow production. The modern end result is a blend of torn fabric and fibre that is heavier than normal fibre filling. The vintage retro duvet feels evenly warm and slightly heavier than usual. It is a lovely sleep companion for a restful night's sleep and taking a nap. The zigzag quilted duvet in normal size (150x200 cm), stays well in place. The Familon Vintage retro duvet can be used for sleeping under or as an interior decoration item on a bed or sofa, under which it is comfortable to curl up for a nap.
Offer valid until 31.10.2021
Product in stock: estimated delivery time 3–6 business days
This product is temporarily out of stock. Notify me when the product is in stock.
Material:
Cover: printed 100% cotton, zigzag stitching
Filling: recycled Upcycle fibre from production waste 600 g/m², total weight of duvet approx. 2.5 kg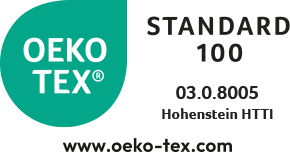 Made in:
Selection:
Share:
Material:
Cover: printed 100% cotton, zigzag stitching
Filling: recycled Upcycle fibre from production waste 600 g/m², total weight of duvet approx. 2.5 kg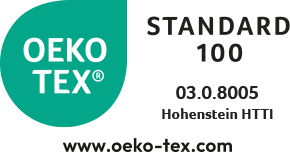 Made in:
Selection:
Share: